Saint Mary's is pleased to announce that John (Jack) McClure, Ph.D., has been named dean of the School of Education. McClure has served as interim dean since March, following the departure of Michael Lovorn.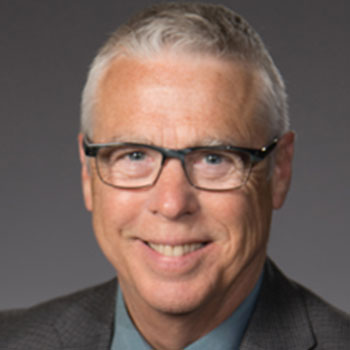 Before coming to Saint Mary's in 2006, McClure worked as counselor and manager in the healthcare industry for sixteen years. At Saint Mary's, he began as an assistant professor in the Ed.D. program, then was named to associate professor and core faculty in 2011, and in 2013 became professor and program director for the Ed.D. program. During this time, McClure has published many works in the field of education, served on numerous committees and administrative appointments, and received many awards and recognitions for his contributions to Lasallian education, including Distinguished Lasallian Educator for Midwest Region in 2018.
McClure has a BFA from Drake University, an MS from the University of Wisconsin, and a Ph.D. from the University of Minnesota.
"I am pleased to announce the appointment of Dr. McClure as our permanent dean of the School of Education. After a nation-wide search in which we reviewed highly qualified candidates with impressive backgrounds, it became clear to us that Jack was the best fit, not only for his strong support of the Lasallian Catholic mission at Saint Mary's, but because of his experience with the educational landscape in Minnesota, as well as his leadership qualities. I am grateful to Jack for stepping up to take on the interim role, but more so for stepping forward to lead the School of Education as our new dean," said Dr. Max Bonilla, provost and dean of faculties.
With McClure being named dean of the School of Education, Sue Hines has been appointed program director for the Ed.D. program. Hines has been a part of the Saint Mary's community for 18 years, serving as director of CELT, an Ed.D. faculty member, and interim director of curriculum and instruction.